Food Cutting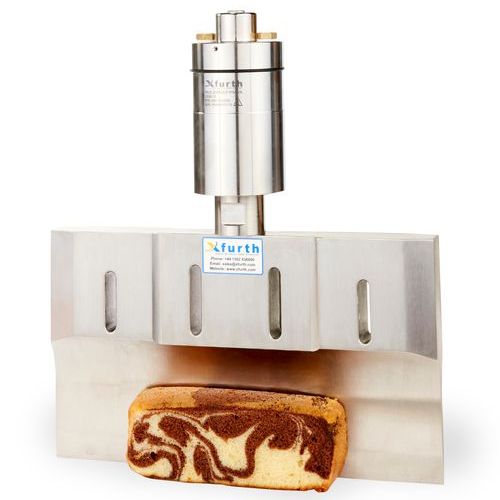 Ultrasonic food cutting is a growing sector in the ever changing food manufacturing industry. With the high pace low waste expectation this has led to more manufacturers opting to use ultrasonic cutting in their food manufacturing process to cut down on wastage.
The oscillating titanium blade offers a nearly frictionless cutting action which is extremely precise, allowing the most delicate or textured of products to be cut neatly and effortlessly, leaving a clean and aesthetically pleasing product. From tray bakes, sandwiches, round cakes to extruded foods, ultrasonic cutting could be the solution to your needs.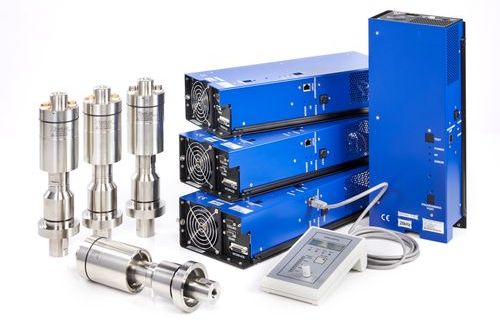 Benefits of ultrasonic cutting are:
Low wastage, compared to traditional guillotine methods.
High product adaptability, with the same tool able to cut a selection of different products.
Reduced maintenance downtime due to the near frictionless cutting process.
At Xfurth we are able to support anyone in there requirements for food cutting solutions. From direct implementation of equipment from new or existing lines to the supply of OEM (Original Equipment Manufacturer) equipment.
With our UK based manufacturing site we are also able to manufacture new tooling for existing cutting lines to keep your machinery running, so contact us today with your food cutting enquiries and we will be happy to help.